::A Full Body Love Kit:: Summer Solstice Flash Sale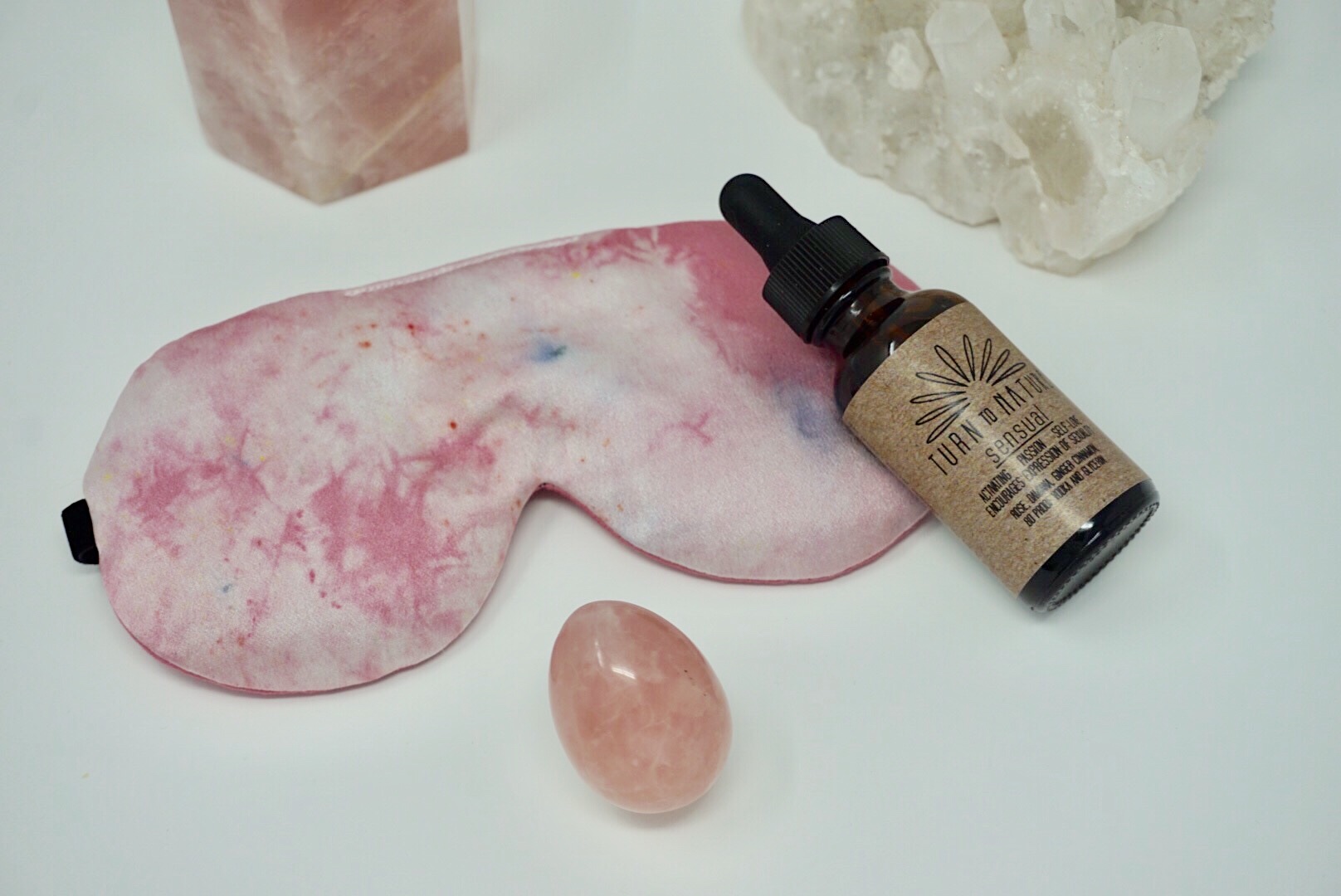 ::A Full Body Love Kit:: Summer Solstice Flash Sale
sale
Bliss Pillows/Blindfold
These gorgeous, naturally dyed eye pillow/blindfold designed by Collective Hand , are filled with a blend of herbs and flowers that are shown to aid in awakening and activate your sensual side. It is filled with organic damiana, rose petals, gnger, cinnamon and flax. Each of these herbs offers potent properties to the body.
Rose: supports sensuality, feminine allure and respect, develops self-love, compassion and courage of the heart.
Damiana: known to bring back sensuality and sexiness, soulfulness and vitality
Cinnamon and Ginger: warms the mind and body, awakens desire and passion
Turn to Nature 2 oz. Sensual Blend
Rose, Damiana, Ginger and Cinnamon steeped in organic vodka. This is truly a warming delight for the whole body. It's properties support activating and awakening your soft feminine side.; and can be used to awaken into the pleasure center of the body.
Rose Quartz Yoni Egg
This yoni egg contains properties to awaken and ease into the heart chakra, both sharing love outward and nourishing self-love. She also strengthens the pelvic floor, enhancing orgasmic pleasure, eases menstrual distress and encourages the release of stagnant and stuck energy..